Creators are discovering that TikTok playlists boost engagement on the app.

TikTok released the playlist feature in 2021 — and it's turned out to be an incredible way to categorize and show off your best videos.
But, like all great things, it comes with a catch. TikTok playlists are only available to certain creators.
If you're one of the lucky few, this article will walk you through the benefits they offer and how to make a playlist on TikTok for yourself.
Bonus: Get a free TikTok Growth Checklist from famous TikTok creator Tiffy Chen that shows you how to gain 1.6 million followers with only 3 studio lights and iMovie.
What is a TikTok playlist?
TikTok playlists (a.k.a. creator playlists) are a feature that lets creators organize their videos into playlists. This makes it easy for viewers to consume content that's similar to content they've already enjoyed, is a series, or tells a story.
Playlists sit on your profile, above your regularly published or pinned videos (as shown in the photo below).
Source: jera.bean on TikTok
TikTok playlists are fairly similar to an IGTV series. If you have experience with IGTV series, then TikTok playlists will be a no-brainer.
Why make a playlist on TikTok?
You always want to make it as easy and enjoyable as possible for people to consume your content. Ease of consumption plus a relatable, interesting, or funny video is the recipe for going viral, after all.
TikTok playlists just make it that much simpler for folks to view your videos. Plus, playlists make it intuitive to 'binge' your feed, so to speak. If you liked a video in a playlist, one just like it is next on the list.
One of the biggest benefits of the TikTok playlist feature is for series or episodic content creators.
A TikTok series is just like it sounds — a string of videos meant to be watched one after another. Often, they will have a guiding narrative throughout.
TikTok series' can end up like a mini-television show, with episodes trickling out, so people are left thinking about the next one. For your series, using a cliffhanger-style approach can keep your audience coming back for more.
TikTok playlists make it easy for viewers to track down the next episode in a series. This is especially helpful if they found it on their For You page. If someone watches a video on their FYP and then heads to your page to see the next episode, it could be buried under other content.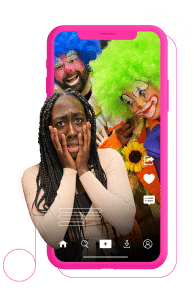 Get better at TikTok — with Hootsuite.
Access exclusive, weekly social media bootcamps hosted by TikTok experts as soon as you sign up, with insider tips on how to:
Grow your followers
Get more engagement
Get on the For You Page
And more!
TikTok series has many benefits, notably:
Viewers actively checking your page for the next episode
They're an easy win for creating content that's already resonating
Brands could use playlists to post product tutorials or explainers. This way, brands can make sure people are watching the tutorials in the right order. Once you post those how-to videos in a TikTok playlist, people will have no problem finding and accessing them.
Here are some more easy wins when it comes to TikTok content.
How to get the playlist feature on TikTok
The TikTok playlist feature isn't available for everyone. Only select creators have the ability to add TikTok playlists to their profiles.
You'll know if you're in the club if you have the option to create playlists in the Video tab on your profile.
Wondering how to get playlists on TikTok if you're not in the club? Unfortunately, there isn't a workaround. You'll likely have to wait for TikTok to roll out playlists for everyone.
But don't despair. Knowing TikTok, if this feature is a win, then it will soon be available to more and more creators. Then you can come back to this article and make your own TikTok playlists!
How to make a playlist on TikTok
If you do have access to Creator Playlists, making one is fairly simple. There are two ways you can go about it:
Making a TikTok playlist from your profile
Creating a TikTok playlist directly from a video
How to make a TikTok playlist from your profile
First, open your app and tap your Profile icon in the bottom right corner.
In the Video tab, hit the Sort videos into playlists option if it's your first playlist. Or, if you have already created one, hit the plus icon next to your existing playlist.
You'll be prompted to name your playlist and then select your videos.
How to create a playlist on TikTok directly from a video
Navigate to the video you want to use in your playlist — remember, these have to be public videos. Then, tap the three-dot icon that appears on the right or press and hold the video.
Hit Add to playlist and tap Create a playlist.
You'll then be prompted to name your playlist and add more videos.
You can also add a video directly to TikTok playlists when you publish it. After you create your video, the Post screen will have an option to Add to playlist. Choose the playlist you'd like to add your video to, then post it as usual.
Grow your TikTok presence alongside your other social channels using Hootsuite. From a single dashboard, you can schedule and publish posts for the best times, engage your audience, and measure performance. Try it free today.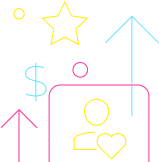 Grow on TikTok faster with Hootsuite
Schedule posts, learn from analytics, and respond to comments all in one place.